So, I finally decided to write a tutorial, Let's see how this goes!!!
Supplies:
1 Standard size Vintage Pillowcase
1/2 yard coordinating fabric (sometimes I use another coordinating pillowcase)
2 buttons
Thread
Fold pillowcase in half lengthwise, cut 17 1/2 inches from opening of pillowcase - this is the bottom piece of the apron.
With remaining top part of pillowcase cut apron top. It will already be 12 1/2 " long so you will only cut the width to be 12".





With remaining pillow case scrap cut neck strap 3 1/2 x 21".
Apron tie: 3"x21"
Cut 3 (oops, I only showed 2 cuts, sorry, but this is my 1st time, so I'm allowed a few mistakes..right??)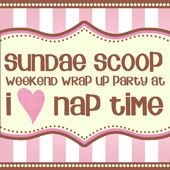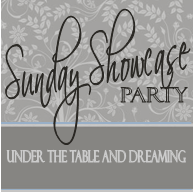 Linked to:
Today's Creative Blog